Serafina Bed And Breakfast / +39 328 27 11 300
Hello, this is Serafina Bed & Breakfast,
you're welcome to be our guest during yours vacations.
Next to the heart of Mantova, surrounded by the calm of the three lakes, Serafina Bed And Breakfast will take care of you during your vacation. Being close to the most charming and romantic bit of the cycle-lane, allows you to be in few minutes (also with ours bicycles) in the heart of our small town, surrounded by churches, old squares and all the little 'bricky narrow lanes'.

Every morning, you will be greeted by herons and swallows. Our B&B has been carefully finished with a modern and stylish design. Every rooms has a different and strong character, but with a warm and welcoming atmosphere that let you feel at home.



For booking a reservation, questions or just an information, please use the following details:

Serafina Bed And Breakfast
Via S.Giovanni Bono 10
46100 Mantova * Quartiere Cittadella
Italia

T: +39 328 27 11 300
M: info@serafinabeb.com
Every rooms have a different and very strong character,
but in a warm and receiving atmosphere that let you feel at home.
First room:
minimal and simple with flowers decorations.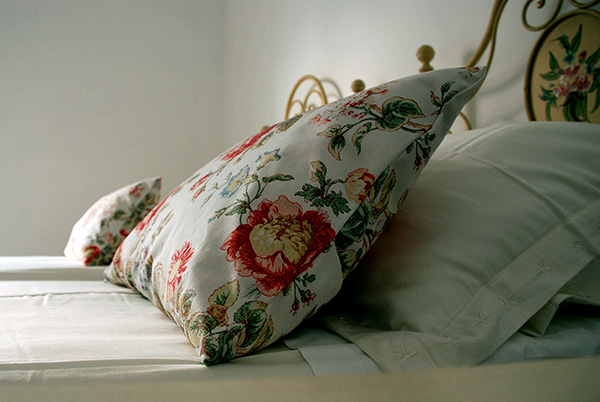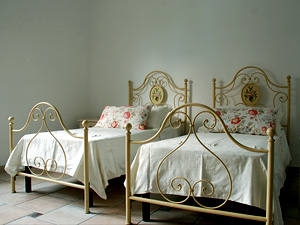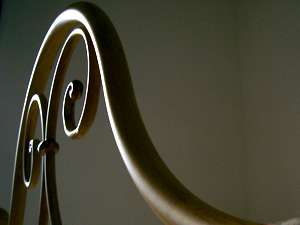 Second room:
interior design based on black and withe spaces.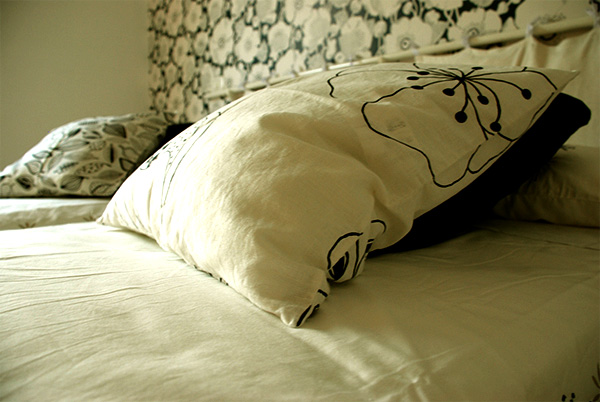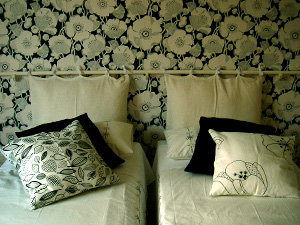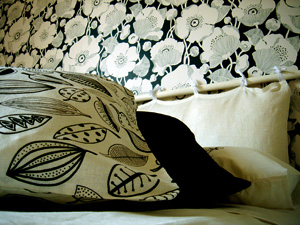 Third room:
fancy a gold and turquoise dream?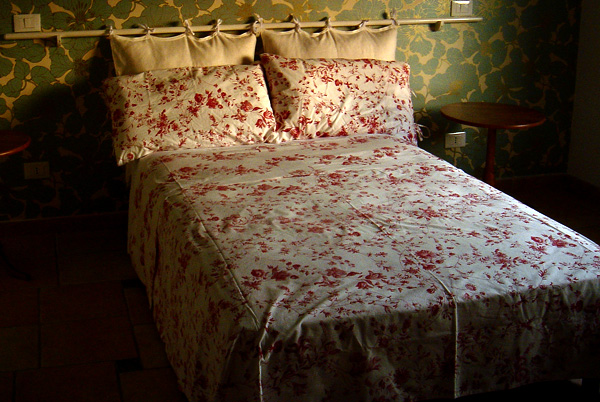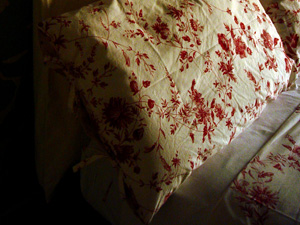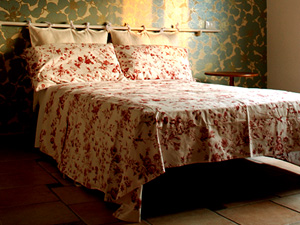 How to reach us home ↑
This small video will help you to find the direction, alternatively you can click on the maps underneath and use Google Map© to reach us and planning your route.
By bicycle
Cycle-lane Mantova/Peschiera
By car
Head north on Exit Mantova Nord - Toll road - continue straight. Go through 1 roundabout and take the 2nd exit onto Via Legnaghese/SS10. Continue to follow SS10, go through 2 roundabouts and take the 1st exit onto Via Legnago. Continue on Viale Mincio, slight right to stay on Viale Mincio. Slight right at Via dei Mulini and continue on Via Verona (*)Turn left at Via San Giovanni Bono, we are waiting on the number 10.
By train
From Mantova trains station you can arrange
a taxi.
By bus
Take the line number 7 on Bancole Est direction. Take the line number 8 on Bancole Sgarzari direction. In both cases you have to pop down at the second stop - Cittadella - just in front of the gasoline station. Cross the road and u will find a furniture shop call Negretti.
(*see description behind)
Itineraries and events home ↑
Some pictures of the location and a couple of interesting itineraries that you can do during your vacation (click on the thumbs to enlarge).
Mantua and the surrounding areas offer to their visitors a wide range of tourist attractions, from the cultural to the religious ones, form the gastronomic to the naturalist without forgetting play and sport activities. Thank to its location, Ninna Nanna B&B represents a strategic point from which to start exploring the Po Valley territory together with its customs. The bed and breakfast has made particular agreements with some restaurants and wine cellars in the province and it puts at tourists' disposal informative material on Mantua and the surrounding areas.
Tourist cultural itineraries
› Historic centre of Mantua
› Palazzo Te, Palazzo Ducale and Palazzo San Sebastiano;
› The Diocesan Museum and Palazzo d'Arco;
› The Church of Sant'Andrea by Leon Battista Alberti;
› Mantegnas House (Casa del Mantegna);
› The Theresian Library;
› Sabbioneta, the little Athens;
› The Polirone Abbey in San Benedetto Po;
› The small antiques market in Mantua;
› Festival Letteratura (Literature Festival);
› The games festival Ludicamente;
› Mantova Musica Festival;
› Mantova Jazz;
Religious itineraries
› Church of Santa Maria delle Grazie;
› The "Madonnari" (Grazie international gathering of pavement artists in August);
› The basilica of St. Andrea and the Sacred Vessels;
Gastronomic itineraries
› The rice route;
› The wine road of the Morainic Hills;
› The route of Lambrusco DOC;
› The Truffle road "Mille e 2 formaggi" Fair;
› "Salumi e Salami" Fair;
› A wide range of restaurants suggested by the most important guides;
Prices and Facilities home ↑
Services
› We speak english
› Bicycles for free
› We accept animals *
* Small size animals, you'll provide the cleaning.
Special conditions
› Firms and companies
› Long vacations
› Work permanence
For more informations please use the following email address
info@serafinabeb.com
or our telephone number
+39 328 27 11 300.
Prices
Single room breakfast incl.
€ 40,00 p. night
Double room breakfast incl.
€ 70,00 p. night
Double room with another bed, breakfast incl.
€ 100,00 p. night
The breakfast is usually served in our bright kitchen.